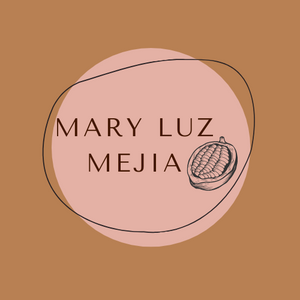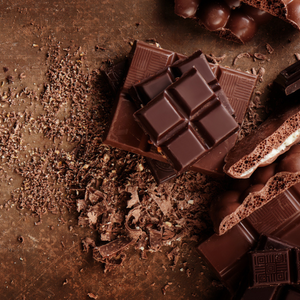 Regular price
Chocolate Tasting with a Chocolate Sommelier
---
Come experience a Chocolate Tasting Class with us!
This class is 1.5 hours. 
Calling all fine chocolate lovers! Join Level III IICCT Certified Chocolate Taster and International Chocolate Awards juror, Mary Luz Mejia, for a sensory tour of Canadian-crafted, bean-to-bar chocolate that takes you around the world. We might start off in Colombia, work our way to Haiti, through Madagascar and possibly end up in Peru as we discover the varied flavours, aromas and styles of cacao through Canadian-made bars. Think of this as the chocolate version of "farm-to-table," where you'll notice the difference between these bars and commercial candy bars is remarkable.
Bring your choco-curiosity, your questions and your willingness to try something decidedly delicious. 
Join this sensory delight with a guided tasting of 5 bars of luxurious chocolate hand crafted by some of the top chocolate producers in the world. In this session, let International Chocolate Awards Organizer, Master Taster and Chocolate Awards Judge Mary Luz Mejia guide your senses through 5 chocolates from dark to milk chocolate and a few surprises in between.
During class your instructor will make gourmet hot chocolate using cacao from a specific region for you to enjoy. There will be time for asking questions, a lot of chocolate tasting and enjoying!
Your Instructor:
Mary Luz Mejia is the only level 3 chocolate taster in Canada (that she knows of!). She successfully completed her final level in Italy and the first two levels in Canada and now leads classes about chocolate tasting experiences across Canada and globally via virtual events. Colombian-born, Canadian-raised Mary Luz Mejia is a twice NATJA nominated freelance food/travel journalist, Gemini-nominated former food TV producer, and IICCT Level III Certified Chocolate Taster and International Chocolate Awards judge. Her work has been published in Saveur Magazine, The Toronto Star, The Globe & Mail, and Toronto Life to name a few.
When not organising the Canadian leg of the International Chocolate Awards, she loves savouring good dark milk or dark chocolate single estate varietal, ideally from Peru with fruit and floral notes. She will introduce you to the world of fine chocolate and will give you a lesson on how to (smell, taste, look) award-winning work of Canadian bean-to-bar makers.    
How to prepare for class! 
For the best tasting experience our taster suggests that you a avoid these items before your class:
Super spicy or deep fried foods they day of and the night before so your palate is ready to taste.

Please refrain from strong perfumes and scents on the day which will affect your tasting experience.
Each guest takes home five bars of chocolate after the class, along with a new found wealth of chocolate knowledge.  
All ingredients and equipment are provided, you do not need to bring anything with you. 

Please use hashtag #ledolci and tag us @ledolci when posting your class creations on social media. We'd love to share your content with our followers.