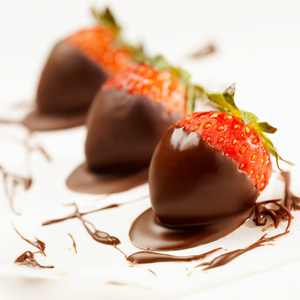 Regular price
Chocolate Masterclass Level 1
---
Join us for our NEW Level 1 Chocolate Masterclass!
This class is great for absolute beginners! And you will achieve all this in just ONE day! Wow!
This is a 2 hour class
In this 2 hour introductory level course, chocolatier, artist and pastry chef, Heather Borwn, will cover the basics of working with chocolate in her signature fun, creative, and educational style.
In this class you will learn:
Rules and functions of tempering couverture chocolate

Working with ganaches

How to create your own signature infusion(s)

How to enrobe truffles and fruit with ease
You will leave this class with: 
An understanding of the science behind chocolate

An understanding of the versatility and many uses of chocolate

An assortment of chocolate dipped fruit and strawberries, mendiant discs with fruit and nuts on top and hand rolled truffles
Pictures are for display purposes only. Our chef will talk you through any pictures shown, but for efficiency, you will be guided by her in terms of design.
All ingredients and equipment is provided, you do not need to bring anything with you. Our chef will ensure that you work at a pace suitable for you. 
If in doubt about your suitability for this class, please call us to discuss before you book a place.
Level 2 and Level 3 will follow in the coming months. Please let us know if you wish to be added to our waitlist after the completion of Level 1.  
Email us to be placed on the waitlist: classroom@ledolci.com
Please use our hashtag #ledolci and tag us @ledolci when posting your class creations on social media. We'd love to share your content with our followers.